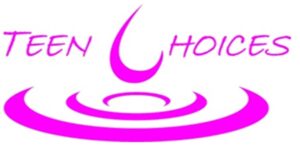 TEEN CHOICES
​A program teaching teens to avoid sexual involvement & unplanned pregnancies. For pregnant & parenting teens, we provide educational & support services so they can provide safe, healthy homes.
TEEN CHOICES CASE MANAGEMENT
Male and female teens at risk for pregnancy and/or HIV/STI.
Confidential one-on-one visits.
Ages 13-17.
Education and referrals.
TEEN CHOICES for Parents:
Sex is a difficult thing to talk about with your teen, but they need to hear from you. Teens that can talk openly with their parents and other trusted adults are less likely to make bad choices, engage in risky behaviors, and get into trouble. Teenagers hear about sex from TV, movies, internet, and friends every day. Unfortunately, a lot of what they hear is negative, inaccurate, and incomplete. Parents need to make sure teens have the facts.
If you need STD/HIV testing, but are over the age limit for TEEN ZONE please call the Florida Department of Health in St. Lucie County at (772) 462-3806